701 Gunderson Ave, Oak Park, IL 60304
Industry:Ret Used Merchandise Ret Hobbies/Toys/Games
Phone:(708) 848-1542
Member:Judy Kaponya (President)
Registration:Jan 1, 2001
Phone:(630) 557-2742
Categories:Graphic Designers
412 S Michigan Ave, Chicago, IL 60605
Industry:Restaurant, Restaurants, Full-Service Restaurants, Eating Places
Site:artists-cafe.com
Phone:(312) 939-7855, (312) 922-2338 (Fax)
Description:Full-Service Restaurants
Members (2):Irene Makris (Partner)
Angela Mitchell (Owner, Partner, inactive)
SIC:5812 - Eating Places
SIC6:581208 - Restaurants
Company size:8
17 N Elizabeth St, Chicago, IL 60607
Industry:Copies, Commercial Lithographic Printing
Doing business as:ARTISTS PRINT SVC
Site:artistsprintservice.com
Phone:(312) 836-0411, (312) 836-0619 (Fax)
Member:Thomas Petroff (Owner)
SIC:2752 - Commercial Printing, Lithographic
Categories:Printing Services
Products:Fine Art Prints, From Your Files On
Additional:Canvas OR Paper
Company size:1
435 Francis St, Bourbonnais, IL 60914
Industry:Services-Misc
Member:Jennifer Lalumendre (Owner)
Industry:Music
Description:Artists Of Note is a Music company located in 2s101 Harter Rd, Kaneville, Illinois, United States.
Elk Grove Vlg, IL · Chicago, IL
Registration:Feb 16, 1990
State ID:74029488
Reg. number:1669388
Status:800 - Registered and renewed
Status date:Oct 25, 2011
Illustration:Typeset: Word(s)/letter(s)/number(s)
Attorney:Daniel N. Christus
MCDERMOTT WILL & EMERY LLP
227 West Monroe Street Suite 4400, Chicago, IL 60606
Employee:Michael Hamilton
Goods & Services:"artists", Markers made of oil paint in solidified form
Owners (2):La-Co Industries Inc, 1201 Pratt Boulevard, Elk Grove Village, IL 60007
Markal Company, 250 North Washtenaw Avenue, Chicago, IL 60612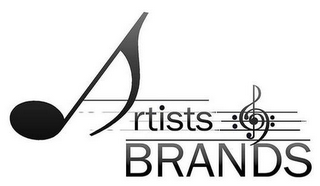 Registration:Aug 21, 2009
State ID:77809913
Status:700 - REGISTERED
Status date:Jun 14, 2011
Illustration:3000
Attorney:Daryl D. Jones
Employee:Linda A Powell
Goods & Services:Color is not claimed as a feature of the mark., "BRANDS", The mark consists of a musical eighth note slanted as a letter "A" in the word "ARTISTS" beside a treble and bass clef as the "&" symbol with ...
Owner:Artists & Brands Llc, 2Nd Floor 35 W. Wacker, Chicago, IL 60601
Registration:Dec 12, 2005
State ID:78771603
Reg. number:3295373
Status:702 - SECTION 8 & 15-ACCEPTED AND ACKNOWLEDGED
Status date:Jun 14, 2013
Illustration:4000
Attorney:Charles H. Young
Employee:John Wilke
Goods & Services:"ARTISTS", Mail order catalog services featuring artists' materials and supplies, and retail store services in the field of artists' materials and supplies
Owners (3):Blick Art Materials, Llc, 1849 Green Bay Road Suite 310, Highland Park, IL 60035
Dick Blick Interactive, Inc, 1849 Green Bay Rd., Ste. 310, Highland Park, IL 60035
Dick Blick Holdings, Inc, Ste. 310 Renaissance Place 1849 Green Bay Road, Highland Park, IL 60035
400 Skokie Blvd Ste 460, Northbrook, IL 60062
Status:Inactive
TIN:13641156859
212 E. Ontario St., Chicago, IL 60611
Status:Inactive
Inactive reason:Dissolution by Proclamation / Annulment of Authority
Registration:Jun 17, 1988
Inactive since:Sep 27, 1995
State ID:1270555
Business type:Foreign Business Corporation
3713 W Shakespeare Ave, Chicago, IL 60647
Status:Inactive
Industry:Business Services
Member:Colleen Reinert (Principal, inactive)
14110 Lavergne Ave, Crestwood, IL 60445
Status:Inactive
Industry:Services-Misc
Member:Poleet Stout (Principal, inactive)
400 E Randolph St, Chicago, IL 60601
Status:Inactive
Industry:Eating Place
Status:Inactive
Registration:Jan 5, 1967
State ID:72261959
Status:900 - Expired
Status date:Sep 27, 1987
Illustration:Typeset: Word(s)/letter(s)/number(s)
Goods & Services:Entertainment services in the form of a television program
Owner:Louis C. Sudler, 209 S. La Salle St. 60604, Chicago, IL 60604
Status:Inactive
Registration:Aug 19, 1985
State ID:73554102
Reg. number:1395011
Status:710 - Cancelled - section 8
Status date:Mar 3, 2007
Illustration:Drawing or design which also includes word(s)/ letter(s)/number(s)
Attorney:James Santen
Goods & Services:The mark is applied to a two-sided hang tag and the two components of the mark appear on reverse sides of the tag., Silk flowers
Owner:Vans Inc, 3730 West 131St Street, Alsip, IL 60658
Correspondent:Kevin W. Guynn
Greer, Burns & Crain, Ltd
300 S. Wacker Dr., Chicago, IL 60606