5124 W Henderson St, Chicago, IL 60641
Industry:Disinfecting and Pest Control Services, Disinfecting/Pest Services, Nonclassifiable Establishments, Animal Removal, Pest Control
Doing business as:Anti Pest Chicagoland LLC
Registration:Jan 1, 2012
Site:antipestchicagoland.com, chicagolicensedpestcontrol.com
Phone:(312) 804-7544, (773) 993-0616, (773) 382-0421
Description:(if it bugs you it's our problem!). we provide solutions that works at a affordable price. anti pest chicagoland has been helping people control pest infestations in homes, gardens and properties. we ...
Member:Sergio Valdez
Features:Emergency Service
Licensed:Yes
Service area:Chicago, Schaumburg, Hoffman Estates, Palatine, Evanston, Melrose Park, Oak Park, Des Plaines, Arlington Heights
Free estimates:Yes
Categories:Pest Control Services, Gutter Cleaning, Fumigation Services, Termite Control, Bed Bug Removal, ...
Open Hours:Monday - Friday 7:00 am - 7:00 pm, Saturday - Sunday 7:00 am - 5:00 pm
Specialties:Termite Control, Small Animal Control
In business since:2012
Products:Animal Control Service, Ant Extermination, Bed Bug Extermination, Bed Bug Inspection, Bee Extermination, ...
Payment options:Cash, Check
Languages:English
License:Commercial Pesticide Applicator. (License #052-076379 expiration date Dec 31, 2016 )
Commercial Pesticide Company. (License #051-027399 expiration date Dec 31, 2016 )
Additional:termite treatment, bed bug service, bee control service, ant exterminator, Bed Bug Inspection Company, roach extermination, skunk control service, commercial pest control service, pest control...
Industry:Kennels, Veterinary Services, Specialties
Doing business as:Anti Cruelty Society the
Phone:(312) 644-9615, (312) 644-8338
Description:Veterinary Services
Addresses:169 W Grand Ave, Chicago, IL 60610
157 W Grand Ave, Chicago, IL 60610
Member:Jeanie Sandore (Manager)
SIC:742
Company size:249
1112 W Northwest Hwy, Palatine, IL 60067
Categories:Family & General Practice Physicians & Surgeons, General Surgeons, Physicians & Surgeons
Phone:(847) 842-9000
In practice since:1994
Products:Family Practice
Open Hours:Tuesday, Thursday 9:00 Am-7:00 Pm Fridays 9:00 Am-3:00 Pm Saturdays 9:00 Am-1:00pm
2345 17Th St, Franklin Park, IL 60131
Categories:Lubricants Wholesale & Manufacturers
Phone:(847) 455-2316
120 S La Salle St, Ste 1150, Chicago, IL 60603
Categories:Community & Civic Organizations, Social & Human Services Organizations
Phone:(312) 533-3870
2712 Broadway St, Camp Ground, IL 62864
Industry:Health/Allied Services
Members (3):Nelson Gauto (Principal)
Betty Collazo (Manager)
Misty Gray (Manager)
227 W Monroe St, Chicago, IL 60606
Industry:Dentist's Office
Member:Marc Sancuibi (Owner)
869 E Schaumburg Rd, Schaumburg, IL 60194
Industry:Business Consulting Services
510 N La Salle Dr, Chicago, IL 60610
Industry:Animal Specialty Services
Phone:(312) 644-0906
Description:Support Activities for Animal Production
Member:Jane Mueller (President)
SIC:752
Company size:4

Registration:May 17, 2010
State ID:76702968
Reg. number:4283191
Status:700 - Registered
Status date:Jan 29, 2013
Illustration:Drawing with word(s)/letter(s)/number(s) in Block form
Attorney:Stephen E. Feldman
Feldman Law Group, PC
220 East 42Nd Street, New York, NY 10017
Employee:Martha L Fromm
Goods & Services:Medical gloves, Anti aging
Owner:Supermax Healthcare Inc, 2225 White Oak Circle, Aurora, IL 60502
Status:Inactive
Registration:Apr 3, 2001
State ID:76234478
Status:606 - Abandoned - no statement of use filed
Status date:Jan 8, 2006
Illustration:Typeset: Word(s)/letter(s)/number(s)
Attorney:Julia Spoor Gard
BARNES & THORNBURG
11 South Meridian Street, Indianapolis, IN 46204
Employee:Toni Y Hickey
Goods & Services:Vitamins and nutriceuticals for use as dietary supplements
Owner:Klatz, Ronald, 1510 W. Montana, Chicago, IL 60614
Status:Inactive
Registration:Nov 2, 1987
State ID:73693263
Reg. number:1493127
Status:710 - Cancelled - section 8
Status date:Dec 26, 1994
Illustration:Typeset: Word(s)/letter(s)/number(s)
Attorney:John Weit
Suite 112 20200 Governors Drive, Olympia Fields, IL 60461
Goods & Services:Handbags and purses
Owner:Wilbur F. Buske And Margaret A. Buske, #1W 11215 W. 195Th Street, Mokena, IL 60448
Status:Inactive
Registration:Jun 8, 1992
State ID:74282157
Status:600 - ABANDONED - INCOMPLETE RESPONSE
Status date:Mar 8, 1994
Illustration:1000
Attorney:Leonard Rubin
Employee:Jame Childress
Goods & Services:screwdriver bits for power-operated tools; namely, electric drills and battery-powered cordless screwdrivers, screwdriver bits for manually-operated tools; namely, screwdrivers and drills
Owner:Eazypower Corporation, 4006 W. Belden Avenue, Chicago, IL 60639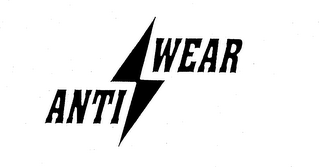 Status:Inactive
Registration:Jul 29, 1994
State ID:74554964
Reg. number:1952509
Status:710 - Cancelled - section 8
Status date:Nov 4, 2006
Illustration:Drawing or design which also includes word(s)/ letter(s)/number(s)
Attorney:Joseph F. Schmidt
Welsh & Katz, Ltd
120 S. Riverside Plaza 22Nd Floor, Chicago, IL 60606
Employee:Jeri J Fickes
Goods & Services:"wear", Clothing, namely t-shirts, hats, tank tops, and gym shorts
Owners (2):Richter, David J, 381 Pearson Circle, Naperville, IL 60563
Richter, Jeremy A, 381 Pearson Circle, Naperville, IL 60563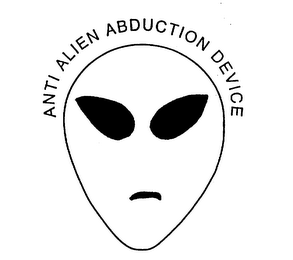 Status:Inactive
Registration:Jul 12, 1996
State ID:75133261
Reg. number:2279655
Status:710 - Cancelled - section 8
Status date:Jun 24, 2006
Illustration:Drawing or design which also includes word(s)/ letter(s)/number(s)
Attorney:Nanette M. Norton
BRINKS HOFER GILSON & LIONE
PO Box 10395, Chicago, IL 60610
Employee:Craig D Taylor
Goods & Services:"device", Novelty item consisting of hand-held box that produces sounds
Owner:Tracy, Michael, 6154 South Pulaski, Chicago, IL 60629
Status:Inactive
Registration:Nov 11, 1998
State ID:75585513
Status:602 - Abandoned-failure to respond or late response
Status date:Nov 13, 2000
Illustration:Typeset: Word(s)/letter(s)/number(s)
Attorney:Michael J Cherskov
Employee:Khanh M
Goods & Services:Screwdriver bits for power-operated tools, namely, electric drills and battery-powered cordless screwdrivers, Screwdriver bits for manually operated tools namely screwdrivers and drills
Owner:Eazypower Corporation, 4006 W. Belden Avenue, Chicago, IL 60639
Correspondent:Susan E. Hollander
Manatt, Phelps & Phillips, LLP
1001 Page Mill Road Building 2, Palo Alto, CA 94304