411 Meadow Ridge Ln, Prospect Heights, IL 60070
Industry:Electrician, Lighting, Phone Repair, Phone Sales, Phone Wiring, ...
Doing business as:AML SYSTEMS Electric and Communnications
Registration:Jan 1, 1987
Site:amlsystemsinc.com
Phone:(847) 398-7156
Description:Free estimates on any new work. Free electrical evaluations with any paid service call. Checks and/or credit cards accepted. Leasing terms available Discount Coupons on DexKnows.com and at...
Members (2):Marge Lindgren (Owner)
Rick Lindgren
Features:Emergency Service
Licensed:Yes
Service area:Portions of Cook, Lake, Dupage and McHenry Counties in Illinois
Free estimates:On any new work
Senior discount:10%
Excluded services:3-Phase Electrical Service Upgrades, Cellular Phone Service
Categories:Contractor - Electrical, Computer Cable & Wire Installation, Computer Networks, Computers & Equipment Repair & Maintenance, Electric Contractors Residential, ...
Open Hours:Mon 07.30 AM - 04.30 AM, Tue 07.30 AM - 04.30 AM, Wed 07.30 AM - 04.30 AM, Thu 07.30 AM - 04.30 AM, Fri 07.30 AM - 04.30 AM, ...
Products:Installation, Leasing, Most Telephone Systems, New And Used Systems, Sales, ...
Additional:Telephone Systems Built To Your Business Needs, Vertical Comdial Dealer
Industry:Carpentry Contractor Mgmt Consulting Svcs Single-Family House Cnst Highway/Street Cnstn, Home Builders
Phone:(847) 478-1320, (847) 478-1325 (Fax)
Addresses:4180 Route 83, Lake Zurich, IL 60047
4180 Il Route 83, Lake Zurich, IL 60047
Members (2):John Fleming (Partner)
Bill Feldgreber (Partner, inactive)
Categories:Contractors - General
Industry:Nonclassifiable Establishments, Veterinary Services-Livestock
Phone:(312) 321-1515
Addresses:410 N Michigan Ave, Chicago, IL 60611
410 N Michig Ave, Chicago, IL 60611
Categories:Animal Health
225 West St, Wolf Lake, IL 62998
Categories:Portrait & Commercial Photography
Phone:(618) 833-3008
1220 Richfield Ct, Downers Grove, IL 60517
Industry:Nonclassifiable Establishments
Member:Daniel A. Dec (Principal)
2322 Phillips Dr, Glenview, IL 60026
Industry:Business Services
Member:Mitchell Lewe (Principal)
719 Coral Ave, Hanover Park, IL 60103
Industry:Business Consulting Services
Member:Aaron Lowe (Owner)
4157 W 115Th St, Chicago, IL 60803
Industry:Business Services
Member:Adnan A. Safi (Principal)
3905 N Belt W, Belleville, IL 62226
Industry:Eating Place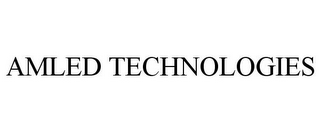 Registration:Nov 4, 2014
State ID:86444886
Status:680 - Approved for publication
Status date:Feb 27, 2015
Illustration:Drawing with word(s)/letter(s)/number(s) in Block form
Employee:Jill I Prater
Goods & Services:"technologies", Designing of energy efficient lighting systems comprised of energy efficient lighting products
Owner:F L Tech, 12346 S Keeler Ave, Alsip, IL 60803
Correspondent:F L Tech
12346 S Keeler Ave, Alsip, IL 60803
AMLAN
(trademark)
Chicago, IL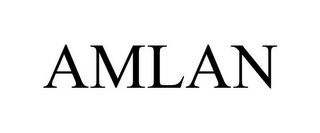 Registration:Oct 19, 2007
State ID:77308753
Reg. number:3535105
Status:702 - Section 8 & 15-accepted and acknowledged
Status date:Feb 27, 2014
Illustration:Drawing with word(s)/letter(s)/number(s) in Block form
Attorney:Julie Nichols Matthews
Edwards Wildman Palmer LLP
PO Box 130, New York, NY 10150
Employee:Frederick M Mandir
Goods & Services:Product development
Owner:Oil-Dri Corporation Of America, 410 North Michigan Avenue, Chicago, IL 60611
201 E Chestnut St Apt 14A, Chicago, IL 60611
Status:Inactive
Registration:Sep 6, 2012
State ID:0801650525
Entity State:TX
Member:Creighton Lang (Director), 201 E Chestnut St Apt 14A, Chicago, IL 60611
Agent:Herman E. Lang Jr
3831 Turtle Creek Blvd. #9F, Dallas, TX 75219 (Physical)
TIN:32048951530
Chicago, IL · Hanover Park, IL · Downers Grove, IL
Status:Inactive
Registration:May 15, 2008
Addresses:1419 S 58Th Ave, Chicago, IL 60804
3925 Nautilus Ln, Hanover Park, IL 60133
2666 Sumac St, Downers Grove, IL 60517
State ID:E0318362008-7
Business type:Domestic Corporation
Entity State:NV
Members (4):Michael B. Columbia (President, inactive)
Steven M. Ross (Director, inactive)
Michael A. Roeseler (Secretary, inactive)
Columbia B. Michael (Treasurer, inactive)
Agent:Csc Services Of Nevada, Inc
16464 Newbury Ct, Joliet, IL 60403
Status:Inactive
Industry:Transportation Services
Member:Dovile Asakaite (Principal, inactive)
East Millstone, NJ · Naperville, IL
Status:Inactive
Industry:Business Services
Addresses:199 Pierce St, East Millstone, NJ 08873
24 Ford Ln, Naperville, IL 60565
Member:Acela Linares (Principal, inactive)
Status:Inactive
Inactive reason:Dissolution by Proclamation / Annulment of Authority
Registration:Sep 1, 1992
Inactive since:Jun 26, 1996
State ID:1662920
Business type:Foreign Business Corporation
Member:Andrea Lewe, 2322 Phillips, Glenview, IL 60025 (Physical)
Agent:The Prentice-Hall Corporation System, Inc
500 Central Avenue, Albany, NY 12206 (Physical)
2322 Phillips, Glenview, IL 60025 (Physical)