210 E 37Th St, Garden City, ID 83714
Industry:Countertops, Doors, Drywall, Glass Repair, Handyman Service, ...
Site:fitandfinishboise.com
Phone:(208) 342-0300
Description:At Fit & Finish Inc. we specialize in kitchen and bathroom design & remodeling. Experience has shown that our clients' primary concern, before making a commitment, is to have confidence in the...
Categories:Builders & Contractors, Building & Home Construction, Building Remodeling & Repair Contractors, Granite & Marble Dealers, Home Builders & Developers
Specialties:Bathrooms, Kitchens
Products:Building, Consultations, Engineering, Estimates, Granite, ...
Industry:Insurance Agents, Insurance Companies
Doing business as:Fitch Insurance
FITCH INSURANCE AGENCIES
Phone:(208) 642-9565, (208) 642-9098 (Fax), (800) 637-1788 (Free)
Addresses:815 Center Ave, Payette, ID 83661
PO Box 547, Payette, ID 83661
Members (2):Barbara Fitch (President)
Elizabeth Schimer (Secretary, inactive)
Categories:Auto Insurance, Insurance
In business since:1908
Products:HOME - AUTO - BUSINESS, Preferred & Non-Standard, Senior - 22, SR-22
Payment options:Monthly Payments
Additional:Filings "On the Spot, Celebrating, 100 Years, 1908-2008, Four Generations of Service, Established 1908
2511 S Johns Ave, Emmett, ID 83617
Industry:Animal Specialties Farm Whol Groceries
Phone:(208) 365-3243
Members (2):Dale Reisinger (Owner)
Janice Resinger (Secretary)
1306 Burrell Avenue, Lewiston, ID 83501
Industry:Home Builders
Phone:(208) 746-2241
3032 Starview Dr, Boise, ID 83712
Industry:Remodeling
Phone:(208) 342-0300
Industry:Mfg Frozen Specialties
Addresses:8588 W Rifleman St, Boise, ID 83704
520 W Idaho St, Boise, ID 83702
Member:Shigetada Toyoguchi (President)
149 Main Ave E, Twin Falls, ID 83301
Industry:Misc Personal Services
706 E Red Bud St, Mora, ID 83634
Industry:Nonclassifiable Establishments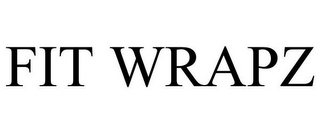 Registration:Aug 4, 2011
State ID:85389384
Status:700 - Registered
Status date:Apr 17, 2012
Illustration:Drawing with word(s)/letter(s)/number(s) in Block form
Attorney:Stephen M. Nipper
BUCHANAN NIPPER LLC
929 S Allante Pl, Boise, ID 83709
Employee:Saima Makhdoom
Goods & Services:"wraps", Wrap sandwiches; frozen foods, namely, wrap sandwiches, Fit wraps
Owner:Fit Wrapz, Inc, 8588 W. Rifleman St., Boise, ID 83704
210 S Spencer St, Post Falls, ID 83854
Status:Inactive
Industry:Business Consulting Services
Member:John Caylor (Principal, inactive)
26300 White Rd, Sweetwater, ID 83540
Status:Inactive
Industry:Nonclassifiable Establishments
Member:Nathan L. Yoder (Principal, inactive)
1052 W Stanhope St, Meridian, ID 83646
Status:Inactive
Industry:Nonclassifiable Establishments
PO Box 707, New Plymouth, ID 83655
Status:Inactive
Registration:May 29, 2007
Inactive since:Aug 12, 2013
State ID:W63104
Business type:Limited Liability Company
Agent:William R Fitch
5200 Se 1St Ave, New Plymouth, ID 83655 (Physical)
PO Box 3693, Hailey, ID 83333
Status:Inactive
Industry:Business Services at Non-Commercial Site
Status:Inactive
Registration:Nov 25, 1974
Inactive since:Dec 1, 1975
Business type:Corporation, General Business