Industry:Books-Publishing/Printing
Doing business as:Francis Press, The
The Francis Press
Phone:(202) 363-5480
Member:Anja Speerforck (Director, inactive)
SIC:5812 - Eating Places
PO Box 1576, Washington, DC 20013
Categories:Social & Human Services
Site:tfhinc.org
Phone:(866) 501-7729, (202) 510-5406 (Alt), (202) 582-1125 (Fax)
In business since:1977
Areas served:City - Washington
Customers served:Residential
Specialties:OUTREACH MINISTRIES
Payment options:American Express, Cash Only, Debit Cards, MasterCard, Money Orders, ...
Languages:English
Certifications:Chaplain
Emergency service:Emergency service available
Additional:help provide food / transportation and spiritual support to at risk youth and families
Industry:Nonclassifiable Establishments, Real Estate Agent/Manager Subdivider/Developer
Site:rockrose.com
Phone:(202) 775-9002
Addresses:1620 Interstate St Nw, Washington, DC 20006
1620 I St Nw, Washington, DC 20006
Member:Ken Houle (Branch Manager)
Categories:Management Consultants
Industry:Books-Publishing/Printing
Doing business as:Francis Press, The
Phone:(202) 363-5480
Member:Anja Speerforck (Director, inactive)
4400 Edmunds St. Nw Suite 300, Washington, DC 20007
Email:Sign in to view email
SIC:7379 - Computer Related Services, Not Elsewhere Classified
Industry:News Correspondents, Television Broadcasting
Doing business as:French Television
Site:tf1.fr
Phone:(202) 223-3642, (202) 223-2196 (Fax)
Addresses:2100 M St Nw, Washington, DC 20037
2000 M St Nw, Washington, DC 20036
Member:Helene Davieaud (Comptroller, Manager)
SIC:4833 - Television Broadcasting Stations
Categories:Television Stations
Company size:3
Registration:Sep 11, 1991
State ID:74202353
Reg. number:1705404
Status:800 - Registered and renewed
Status date:Dec 19, 2001
Illustration:Typeset: Word(s)/letter(s)/number(s)
Attorney:Fitzpatrick Cella Harper Scinto
Fitzpatrick, Cella, Harper & Scinto
1290 Avenue Of The Americas, New York, NY 10104
Employee:Jennifer Marie Krisp
Goods & Services:Investment services; namely, managing trust fund investment portfolios for others
Owner:Ullico Inc, 111 Massachusetts Avenue, N.w., Washington, DC 20001
TFI
(trademark)
Washington, DC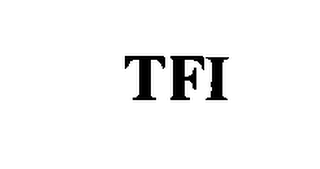 Registration:Jun 27, 2003
State ID:76526239
Reg. number:2850578
Status:800 - REGISTERED AND RENEWED
Status date:Jun 27, 2014
Illustration:1000
Attorney:Richard Y. Kim
Employee:Dominic J Ferraiuolo
Goods & Services:Association services, namely, promoting the interests of the fertilizer industry; arranging and conducting business conferences and trade show exhibitions in the fields of fertilizer and agriculture, ...
Owner:The Fertilizer Institute, 425 Third Street, Sw Suite 950, Washington, DC 20024
7124 Chestnut St Nw, Washington, DC 20012
Status:Inactive
Industry:Business Services at Non-Commercial Site

Status:Inactive
Registration:Jun 27, 2003
State ID:76526042
Reg. number:2850574
Status:710 - CANCELLED - SECTION 8
Status date:Jan 9, 2015
Illustration:1000
Attorney:Richard Y. Kim
Employee:Dominic J Ferraiuolo
Goods & Services:Publications, namely, books, posters, booklets, workbooks, reports and manuals in the fields of agriculture and fertilizer, THE FERTILIZER INSTITUTE ADVOCATE
Owner:The Fertilizer Institute, 820 First Street, N.e. Suite 430, Washington, DC 20002
Status:Inactive
Registration:Feb 20, 1990
State ID:74030398
Status:606 - Abandoned - no statement of use filed
Status date:May 28, 1991
Illustration:Typeset: Word(s)/letter(s)/number(s)
Attorney:Barbara A. Friedman
Howrey & Simon
1730 Pennsylvania Avenue N.w., Washington, DC 20006
Employee:Kathleen Cooney
Goods & Services:Investment services, namely managing trust fund investment portfolios for others
Owner:Ullico Inc, 111 Massachusetts Avenue, N.w., Washington, DC 20001
Washington, DC · Tinton Falls, NJ
Status:Inactive
Registration:Jan 13, 2003
State ID:78202456
Reg. number:2786617
Status:710 - Cancelled - section 8
Status date:Jun 27, 2014
Illustration:Typeset: Word(s)/letter(s)/number(s)
Attorney:Melissa S. Dillenbeck
Drinker Biddle & Reath LLP
191 North Wacker Drive, Chicago, IL 60606
Employee:Amy E Hella
Goods & Services:"show", Arranging and conducting trade show exhibitions and trade conventions in the fields of real estate and building management, The t m f show
Owners (2):Hanley-Wood, Llc, One Thomas Circle, N.w. Suite 600, Washington, DC 20005
Group C Communications Inc, PO Box 2080, Red Bank, NJ 07701