1420 Walnut St Ste 1212, Washington, DC 20007
Phone:(202) 687-8128
Member:Michael Volpe (Human Resources Knowledge Manager And Editor)
SIC6:806200 - General hospital
1625 K St Nw, Ste 1275, Washington, DC 20006
Industry:Other Individual & Family Svcs, Social Service & Welfare Organ
Site:iwmf.org
Phone:(202) 496-1992, (202) 496-1977 (Fax)
Member:Jane Ransom (Executive Director)
SIC:8322 - Individual and Family Social Services
SIC6:832218 - Social Service & Welfare Organizations
Categories:Individual & Family Services Organizations, Social & Human Services, Social & Human Services Organizations
Company size:3
103 Anacostia Ave Ne, Washington, DC 20019
Industry:Nonclassifiable Establishments
1618 S St Nw, Washington, DC 20009
Industry:Business Services
Members (5):Daniel O'toole (Mbr)
Mitch Wickland (Senior Vice-President, inactive)
Anand Gadgil (Project Manager, inactive)
Nancy Johnson Sanquist (Chief Information Officer, inactive)
Marjorie Thorstraten (Director, inactive)
1216 10Th St Nw, Washington, DC 20001
Status:Inactive
Industry:Business Services
Status:Inactive
Registration:Dec 19, 2007
State ID:76685097
Status:710 - Cancelled - section 8
Status date:Mar 6, 2015
Illustration:Drawing with word(s)/letter(s)/number(s) in Stylized form
Attorney:John E. Huerta
Employee:David E Tooley
Goods & Services:The color(s) blue and red is/are claimed as a feature of the mark., The color blue appears in the letters "iwonder". the color red appears as the dot over the letter "i"., Education services, namely, ...
Owner:Smithsonian Institution, 1000 Jefferson Drive, S.w. Room 302 Mrc 012P.o. Box 23286, Washington, DC 20026
Correspondent:Lauryn H. Guttenplan
SMITHSONIAN INSTITUTION
PO Box 23286, Washington, DC 20026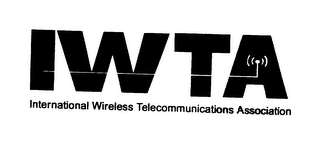 Status:Inactive
Registration:Jun 13, 1997
State ID:75308432
Status:606 - Abandoned - no statement of use filed
Status date:Dec 31, 1998
Illustration:Drawing or design which also includes word(s)/ letter(s)/number(s)
Attorney:Pamela L Gist
LUKAS MCGOWAN NACE & GUTIERREZ
1111 19Th St Nw 12Th Fl, Washington, DC 20036
Employee:Kathleen Rus Jonge
Goods & Services:"international wireless telecommunications association", The mark consists, in part, of a stylized sound wave and antenna design., Association services, namely, promoting the general interests of...
Owner:International Mobile Telecommunicationsassociation, 1150 18Th Street, N.w., Suite 250, Washington, DC 20036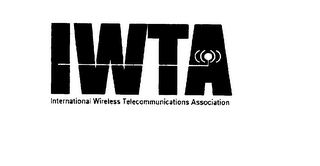 Status:Inactive
Registration:Jun 11, 1999
State ID:75733407
Reg. number:2518147
Status:710 - Cancelled - section 8
Status date:Sep 13, 2008
Illustration:Drawing or design which also includes word(s)/ letter(s)/number(s)
Attorney:Pamela L. Gist
LUKAS NACE GUTIERREZ & SACHS
1111 19Th Street N.w. 12Th Fl, Washington, DC 20036
Employee:Andrew J Benzmiller
Goods & Services:"international wireless telecommunications association", Association services, namely, promoting the general interests of persons involved in the telecommunications industry
Owners (2):International Wireless Telecommunications Association, 1150 18Th Street N.w., Suite 250, Washington, DC 20036
International Mobile Telecommunicationsassociation, 1150 18Th Street, N.w., Suite 250, Washington, DC 20036