1900 L St Nw, Washington, DC 20036
Industry:Security Broker/Dealer
Phone:(202) 464-0567
Member:Fuad Ahmed (President, inactive)
Categories:Electronic Commerce, Investment Services
5460 39Th St Nw, Washington, DC 20015
Industry:Gasoline Service Station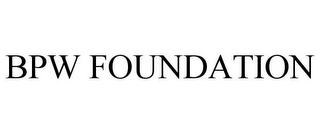 Registration:May 22, 2008
State ID:77481170
Status:702 - Section 8 & 15-accepted and acknowledged
Status date:Apr 23, 2014
Illustration:Drawing with word(s)/letter(s)/number(s) in Block form
Attorney:Barbara A. Friedman
EDELL, SHAPIRO & FINNAN, LLC
9801 Washingtonian Blvd. Suite 750, Gaithersburg, MD 20878
Employee:Howard Smiga
Goods & Services:"foundation", Conducting business research and surveys; public policy research services; providing employment and career-related information to others in the field of work-life effectiveness, career...
Owner:Business And Professional Women's Foundation, 1718 M Street Nw #148, Washington, DC 20036
BPS
(trademark)
Washington, DC
Registration:Feb 6, 2002
State ID:76367158
Reg. number:2662896
Status:701 - Section 8-accepted
Status date:Jun 12, 2009
Illustration:Drawing with word(s)/letter(s)/number(s) in Stylized form
Attorney:Joseph L. Morales
WHITEFORD, TAYLOR & PRESTON LLP
Seven Saint Paul Street, Baltimore, MD 21202
Employee:Glenn E Mayerschoff
Goods & Services:Color is not claimed as a feature of the mark., Printed publications, namely, informational brochures, informational pamphlets and newletters, regarding pharmacy-related specialities including...
Owners (2):American Pharmacists Association, 2215 Constitution Ave Nw, Washington, DC 20037
American Pharmaceutical Association (Apha), 2215 Constitution Avenue, N.w., Washington, DC 20037
Registration:May 24, 2008
State ID:77483067
Status:702 - Section 8 & 15-accepted and acknowledged
Status date:Apr 23, 2014
Illustration:Drawing with word(s)/letter(s)/number(s) in Block form
Attorney:Barbara A. Friedman
EDELL, SHAPIRO & FINNAN, LLC
9801 Washingtonian Blvd. Suite 750, Gaithersburg, MD 20878
Employee:Howard Smiga
Goods & Services:Public advocacy to promote awareness of pay equity, work-life effectiveness, civil rights and health issues for women in the workforce; lobbying services, namely, promoting the interests of pay...
Owners (2):Business And Professional Women's Foundation, 1718 M Street Nw #148, Washington, DC 20036
National Federation Of Business And Professional Women's Clubs, Inc, 1620 Eye Street, N.w. Suite 210, Washington, DC 20006
Registration:Oct 4, 1984
State ID:73502375
Status:800 - Registered and renewed
Status date:Jan 26, 2005
Illustration:Typeset: Word(s)/letter(s)/number(s)
Employee:Mary E Hannon
Goods & Services:No claim is made to the exclusive right to use "usa", apart from the mark as shown., Association services-namely, promoting the interests of working women
Owners (2):Business And Professional Women's Foundation, 1718 M Street Nw #148, Washington, DC 20036
National Federation Of Business And Professional Women's Clubs, Inc.; The, 1620 Eye Street, N.w. Suite 210, Washington, DC 20006
Correspondent:Barbara A. Friedman
EDELL, SHAPIRO & FINNAN, LLC
9801 Washingtonian Blvd. Suite 750, Gaithersburg, MD 20878
Registration:Feb 25, 2003
State ID:76492948
Reg. number:2862172
Status:800 - REGISTERED AND RENEWED
Status date:Aug 28, 2013
Illustration:3000
Attorney:Barbara A. Friedman
Employee:Christophe Buongiorno
Goods & Services:Color is not claimed as a feature of the mark., ASSOCIATION SERVICES, NAMELY PROMOTING THE INTERESTS OF WORKING WOMEN, The stippling is for shading purposes., BUSINESS PROFESSIONAL WOMEN
Owners (2):Business And Professional Women's Foundation, 1718 M Street Nw #148, Washington, DC 20036
The National Federation Of Business Andprofessional Women's Clubs, Incorporated, 1620 Eye Street, N.w. Suite 210, Washington, DC 20006