770 River Road, Shelton, CT 06484
Industry:Medical Devices
Doing business as:ZUMARK, LLC
Registration:Apr 26, 2012
Site:zumarkusa.com
Description:A privately-held US company, Zumark provides short-run, highly flexible, differentiated, contract manufacturing. We design and build applicators, syringes, and unit-dose packaging; and specialize in...
State ID:1070359
Business type:Domestic Limited Liability Company
Member:Centrix, Inc (Member), 770 River Rd, Shelton, CT 06484 (Mailing)
Agent:Paul A. Fattibene
2480 Post Rd, Southport, CT 06890 (Mailing)
235 Village Land, Southport, CT 06890 (Physical)
Founded:2012
Specialties:short-run, highly flexible contract manufacturing, Design & build applicators, syringes, unit-dose packaging, Filling of challenging materials: single- and dual-component chemistries, Excel at filling non-Newtonian fluids, Unit-dose packaging of bulk materials
Company size:51-200 employees
New York, Ny, Bridgeport, CT 06606
Industry:Dance Classes, Fitness Trainer, Health Workshops, Weight Loss Programs
Site:ZumbaBravo.com
Phone:(917) 449-3559
Description:We are a family owned business. We have certified, properly trained and insured ZUMBA instructors that provide The ZUMBA program. ZUMBA is a Latin-inspired, dance-fitness class that incorporates...
Member:Erica Bravo
Open Hours:Mon 09.00 AM - 06.00 AM, Tue 09.00 AM - 06.00 PM, Wed 09.00 AM - 07.00 PM, Thu 09.00 AM - 06.30 PM, Fri 09.00 AM - 06.00 PM, ...
Licensed:Yes
Service area:We service ALL 5 boroughs of NYC We are expanding in Bridgeport, CT and neighboring towns
Senior discount:10%
18 Windham Center Road, Windham Center, Ct, Windham, CT 06280
Categories:Health & Wellness Programs
Site:zumba.com
Phone:(860) 617-8897
Description:If you are beginner, under or over 50,a tad overweight? Then ZUMBAFITNESS is for you! ZUMBA FITNESS WINDHAM CENTER FIRE HOUSE ROUTE 203 , WINDHAM CENTER Wednesday 6-7PM Saturday 9-10AM Please call...
126 High St. Apt. 3, Bristol, CT 06010
Registration:Feb 3, 2014
State ID:1132797
Business type:Domestic Limited Liability Company
Member:Raymond J. Poteau Jr (Manager), 126 High St. Apt. 3, Bristol, CT 06010 (Mailing)
80 W Town St, Milford, CT 06460
Industry:Physical Fitness Facility
Member:Yolanda Boromei (Principal)
Registration:Mar 8, 2011
State ID:85260558
Reg. number:4143966
Status:700 - Registered
Status date:May 15, 2012
Illustration:Drawing with word(s)/letter(s)/number(s) in Block form
Attorney:Richard E. Mancuso
WHITMAN BREED ABBOTT & MORGAN LLC
500 W Putnam Ave, Greenwich, CT 06830
Employee:Tina Hsin Mai
Goods & Services:"lax", On-line ordering services featuring general merchandise and consumer goods related to the sport and hobby of lacrosse
Owner:Chalktalk Sports, Inc, 25 Perry Avenue, Norwalk, CT 06850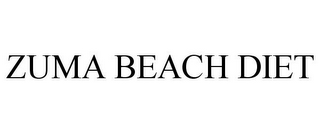 Registration:Sep 28, 2010
State ID:85140006
Status:819 - Su - registration review complete
Status date:Jan 17, 2013
Illustration:Drawing with word(s)/letter(s)/number(s) in Block form
Employee:Dannean Hetzel
Goods & Services:"diet", Weight loss program kits consisting primarily of printed books on weight loss and dieting, and also including vitamin supplements and hormones
Owner:Herzog, Greg, W, 383 Main Street #4, Ridgefield, CT 06877
Correspondent:Greg Herzog
383 Main St Ste 4, Ridgefield, CT 06877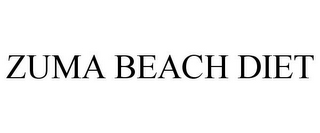 Registration:Jun 20, 2011
State ID:85350630
Reg. number:4107055
Status:700 - Registered
Status date:Feb 28, 2012
Illustration:Drawing with word(s)/letter(s)/number(s) in Block form
Employee:Kelly Jean Trusilo
Goods & Services:"diet", Providing a website featuring information and advice in the fields of diet, weight loss, diet planning and lifestyle wellness
Owner:Greg Herzog, #4 383 Main St, Ridgefield, CT 06877
Correspondent:Greg Herzog
383 Main St Ste 4, Ridgefield, CT 06877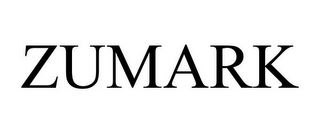 Registration:May 16, 2012
State ID:85627130
Status:688 - Notice of allowance - issued
Status date:Dec 11, 2012
Illustration:Drawing with word(s)/letter(s)/number(s) in Block form
Attorney:Paul A. Fattibene
FATTIBENE AND FATTIBENE, LLC
2480 Post Rd, Southport, CT 06890
Employee:James W Stein
Goods & Services:Manufacturing services for others in the field of medical devices and products
Owner:Zumark, Llc, 770 River Road, Shelton, CT 06484
Registration:Dec 6, 2010
State ID:85191478
Reg. number:3982906
Status:700 - Registered
Status date:Jun 21, 2011
Illustration:Drawing with word(s)/letter(s)/number(s) in Block form
Employee:Dannean Hetzel
Goods & Services:"workout", Providing a website featuring online sports training and training advice and the recording of training and workouts
Owner:Herzog, Greg, W, #4 383 Main St, Ridgefield, CT 06877
Correspondent:W Herzog
HERZOG BODY TECH LLC
383 Main St Ste 4, Ridgefield, CT 06877
23 South St., Waterbury, CT 06706
Status:Inactive
Industry:Single-Family House Construction
Registration:Dec 23, 2013
State ID:1128616
Business type:Domestic Limited Liability Company
Member:Maria Zumba (Owner), 23 South St., Waterbury, CT 06706 (Mailing)
Agent:Maria R. Zumba
23 South St., Waterbury, CT 06706 (Mailing)
Prentice-Hall Corp Sys, Hartford, CT 06103
Status:Inactive
Registration:Sep 25, 1968
State ID:0050887
Business type:Stock
Agent:Prentice-Hall Corporation System
30 High Street, Hartford, CT 06103 (Mailing)
R. L. Moks Esq, Westport, CT 06880
Status:Inactive
Registration:Jul 6, 1984
State ID:0158468
Business type:Stock
Agent:Ii John W. Lee
8 Hyatt Lane, Westport, CT 06880 (Physical)
% Abraham Bell, New Britain, CT 06051
Status:Inactive
Registration:Apr 3, 1975
State ID:0050888
Business type:Stock
Agent:Morton M Webber
28 Grand St, Hartford, CT 06106 (Mailing)
151 Beacon Hill Dr, West Hartford, CT 06117 (Physical)
Status:Inactive
Registration:Apr 2, 2012
State ID:1067750
Business type:Stock
Agent:Aneesh Kumar
4 Kelson Way, Unionville, CT 06085 (Physical)
Status:Inactive
Registration:Mar 14, 1988
State ID:73716739
Reg. number:1512614
Status:710 - Cancelled - section 8
Status date:Jun 20, 2009
Illustration:Typeset: Word(s)/letter(s)/number(s)
Attorney:Paul E. Yestrumskas
Employee:Janice O Lear
Goods & Services:"time", Watches
Owner:Timex Corporation, Park Road Extension, Middlebury, CT 06762
Correspondent:Charlotte W. Godowski
Timex Corporation, Middlebury, CT 06762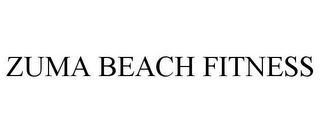 Status:Inactive
Registration:Sep 16, 2011
State ID:85424893
Status:602 - Abandoned-failure to respond or late response
Status date:Jul 31, 2012
Illustration:Drawing with word(s)/letter(s)/number(s) in Block form
Employee:Mark A Rademacher
Goods & Services:Athletic apparel, namely, shirts, pants, jackets, footwear, hats and caps, athletic uniforms
Owner:Herzog Greg, 4 383 Main St, Ridgefield, CT 06877
Correspondent:Herzog Greg
HERZOG GREG
383 Main St Ste 4, Ridgefield, CT 06877
Status:Inactive
Registration:Apr 24, 2011
State ID:85303135
Status:602 - Abandoned-failure to respond or late response
Status date:Feb 8, 2012
Illustration:Drawing with word(s)/letter(s)/number(s) in Block form
Employee:Hanno I Rittner
Goods & Services:Jewelry
Owner:Greg Herzog, 383 Main St # 4, Ridgefield, CT 06877
Correspondent:Greg Herzog
383 Main St Ste 4, Ridgefield, CT 06877
Status:Inactive
Registration:Nov 9, 2010
State ID:85172706
Status:602 - Abandoned-failure to respond or late response
Status date:Nov 15, 2011
Illustration:Drawing with word(s)/letter(s)/number(s) in Block form
Employee:Dannean Hetzel
Goods & Services:Athletic apparel, namely, shirts, pants, jackets, footwear, hats and caps, athletic uniforms
Owner:Herzog, Greg, W, 383 Main St #4, Ridgefield, CT 06877
Correspondent:W Herzog
HBT INT'L
383 Main St Ste 4, Ridgefield, CT 06877