46 Sunset Terrace, South Windsor, CT 06074
Registration:Aug 9, 2005
State ID:0830157
Business type:Domestic Limited Liability Company
Member:Mark F. Butler (Member), 46 Sunset Terrace, South Windsor, CT 06074 (Mailing)
39 Hill St., Waterbury, CT 06704
Registration:Nov 8, 2003
State ID:0764958
Business type:Domestic Limited Liability Company
Member:Dirk C. Schwarz  Managing (Member), 19 Lee Lane, Redding, CT 06896 (Mailing)
Agent:Kenneth M. Gruder
200 Connecticut Avenue, Norwalk, CT 06854 (Mailing)
261 Coventry Lane, Fairfield, CT 06430 (Physical)
32 Topaz Lane, Trumbull, CT 06611
Registration:May 21, 2014
State ID:1144137
Business type:Domestic Limited Liability Company
Member:Daniel R. Walsh (Member), 32 Topaz Lane, Trumbull, CT 06611 (Mailing)
Agent:Jeanine Maietta Lynch, Esq
30 Pam Bar Road, Trumbull, CT 06611 (Mailing)
30 Woodland Dr, Trumbull, CT 06611
Registration:May 12, 2014
State ID:1142280
Business type:Domestic Limited Liability Company
Member:Rose Hebeler (CEO), 30 Woodland Dr, Trumbull, CT 06611 (Mailing)
Agent:Rosetta Hebeler
30 Woodlawn Dr., Trumbull, CT 06611 (Mailing)
3604 Main Street, Stratford, CT 06614
Registration:Jun 11, 1999
State ID:0623245
Business type:Domestic Limited Liability Company
Agent:Lawrence B. Pellegrino
75 Broad Street, Milford, CT 06460 (Mailing)
324 Ashwood Terrace, Stratford, CT 06614 (Physical)
272 Old Woodbury Road, Southbury, CT 06488
Industry:Business Services at Non-Commercial Site, Nonclassifiable Establishments
Registration:Dec 24, 2008
State ID:0958203
Business type:Domestic Limited Liability Company
Member:Kenneth Korsu (Manager, Principal), 272 Old Woodbury Road, Southbury, CT 06488 (Mailing)
Agent:Marietta Korsu
272 Old Woodbury Road, Southbury, CT 06488 (Mailing)
9 Styles Ln, Norwalk, CT 06850
Industry:Business Services at Non-Commercial Site, Nonclassifiable Establishments

1234 Summer Street, 5Th Floor, Stamford, CT 06905
Industry:Education Management
Site:360Alumni.com
Description:360Alumni is an alumni directory and engagement platform for higher education. Our mission is to activate the untapped potential of the alumni network and to help alumni to secure more fulfilling...
Specialties:Alumni Engagement, Higher Education Advancement, Social CRM, Fundraising, Global Alumni Mapping Tools, ...
Founded:2012
Company size:1-10 employees
Registration:Dec 20, 2013
State ID:1127673
Business type:Stock
Member:Christina Balotescu (President)
Agent:Secretary Of The State
30 Trinity Street, Hartford, CT 06106 (Mailing)
Registration:Mar 21, 2001
State ID:76228251
Reg. number:2651355
Status:800 - Registered and renewed
Status date:Apr 27, 2012
Illustration:Typeset: Word(s)/letter(s)/number(s)
Attorney:Duane C. Basch
BASCH & NICKERSON LLP
1751 Penfield Road, Penfield, NY 14526
Employee:Scott M Oslick
Goods & Services:Computer software for the collection and analysis of multi-source feedback on employee performance in the field of human resource management, Business consulting services, particularly employee...
Owner:Applied Psychological Techniques, Inc, One Thorndal Circle Second Floor, Darien, CT 06820
Registration:Feb 1, 2013
State ID:85838613
Reg. number:4421024
Status:700 - Registered
Status date:Oct 22, 2013
Illustration:Drawing with word(s)/letter(s)/number(s) in Block form
Employee:Katina Shay Mister
Goods & Services:Computer services, namely, creating an on-line community for registered users to engage in social networking, 360 alumni
Owner:360Alumni, Llc, 1 Norfield Rd, Weston, CT 06883
Correspondent:Christina Balotescu
BALOTESCU, CHRISTINA
1 Norfield Rd, Weston, CT 06883
Registration:Mar 10, 2009
State ID:77687668
Reg. number:3801832
Status:700 - Registered
Status date:Jun 15, 2010
Illustration:Drawing or design which also includes word(s)/ letter(s)/number(s)
Attorney:Luna M. Samman
DICKSTEIN SHAPIRO LLP
1825 Eye Street Nw, Washington, DC 20006
Employee:Mark W Shiner
Goods & Services:The color(s) sunburned orange, aqua blue, blue and white is/are claimed as a feature of the mark., The mark consists of a blue background with a circle of eight citrus sections in white over which...
Owner:Veronique Lee, 159 Lost District Drive, New Canaan, CT 06840
Phoenix, AZ · Norwalk, CT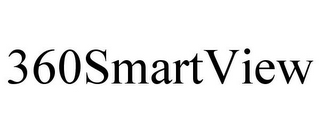 Registration:Jan 28, 2014
State ID:86177505
Status:700 - Registered
Status date:Jul 8, 2014
Illustration:Drawing with word(s)/letter(s)/number(s) in Block form
Attorney:Stephen K. Benyi
Bryan Cave LLP
Two North Central Avenue Suite 2200, Phoenix, AZ 85004
Employee:Yat Sye I Lee
Goods & Services:Providing an interactive website featuring technology that enables users to access data related to truck safety and credentials, for use by commercial vehicle enforcement agencies
Owners (2):Heavy Vehicle Electronic License Plate,Inc, 101 N. 1St Avenue Suite 2275, Phoenix, AZ 85003
Xerox Corporation, 45 Glover Avenue, Norwalk, CT 06856
1 Norfield Road, Weston, CT 06883
Status:Inactive
Industry:Prepackaged Software Services
Doing business as:360ALUMNI, Inc
Registration:Jan 16, 2013
State ID:1095072
Business type:Domestic Limited Liability Company
Member:Christina Balotescu (Founder), 1 Norfield Rd, Weston, CT 06883 (Mailing)
Agent:Christina Brandstrom Balotescu
1 Norfield Rd, Weston, CT 06883 (Physical)
Status:Inactive
Industry:Nonclassifiable Establishments
Registration:Mar 31, 2004
Addresses:73 Greenwich Avenue, Greenwich, CT 06830 (Physical)
73 Greewenich Avenue, Greenwich, CT 06830 (Mailing)
113 Greenwich Ave, Greenwich, CT 06830
State ID:0780031
Business type:Domestic Limited Liability Company
Agent:Veronique Lee
159 Lost District Dr., New Canaan, CT 06840 (Mailing)
274 Connecticut Avenue - 2/F, Norwalk, CT 06854
Status:Inactive
Registration:Nov 2, 2007
State ID:0917726
Business type:Domestic Limited Liability Company
Member:Jane Huang (Manager), 274 Connecticut Avenue - 2/F, Norwalk, CT 06854 (Mailing)
Status:Inactive
Industry:Nonclassifiable Establishments
Registration:Apr 22, 2011
Addresses:CT
43872 Ashlawn Ct, Ashburn, VA 20146
State ID:S3619147
Business type:Limited Liability Company
Agent:Linda D Elliott
560 Neff Ave Ste 200, Harrisonburg, VA 22801
Status:Inactive
Registration:May 20, 2004
State ID:78422372
Status:602 - Abandoned-failure to respond or late response
Status date:Aug 7, 2005
Illustration:Drawing or design which also includes word(s)/ letter(s)/number(s)
Attorney:360Diva
159 Lost District Drive, New Canaan, CT 06840
Employee:Linda E Blohm
Goods & Services:Satchels,leather jewelry and accessory boxes, shoulder bags and leather bags for merchandise packaging
Owner:360Diva, 159 Lost District Drive, New Canaan, CT 06840