3459 W 112Th Cir, Westminster, CO 80031
Industry:Depository Banking Services
Phone:(720) 253-8517
Description:real estate
Member:Douglas Ogrin (Principal)
SIC:6531 - Real Estate Agents and Managers

9200 E. Mineral Avenue, Centennial, CO 80112
Industry:Management Consulting
Site:weareogx.com
Description:OGX Consulting is a strategy and technology-consulting firm this is dedicated to helping clients target and achieve breakthrough results by creating innovative solutions that solves their most...
Specialties:Enterprise Program Management Office, Business Process Improvement, Business Strategy and Innovation, IT Strategy and Transformation, Enterprise Project and Portfolio Management, ...
Founded:2008
Company size:11-50 employees
2460 W 26Th Ave, Denver, CO 80211
Categories:Physicians & Surgeons
Phone:(303) 431-6678
407 S Tejon St, Colorado Springs, CO 80903
Categories:Attorneys
Phone:(719) 227-1944
Payment options:MasterCard, VISA
Practice areas:Divorce & Family
5101 Colorado Blvd, Denver, CO 80216
Registration:Jan 1, 1921
Phone:(303) 321-6868
Members (2):Dan Drake (Owner)
Jody Drake (Co-Owner)
Categories:Lumber-Wholesale
273 E 29Th St, Loveland, CO 80538
Industry:Misc Personal Services
Doing business as:Ogrodnick, Jenette CMT
Member:Jenette Ogrodnick (Owner)
15400 E 14Th Pl, Denver, CO 80011
Industry:Nonclassifiable Establishments, Professional Organization
Member:Olufunmilola Ogunmodede (Principal)
Registration:Apr 30, 1997
State ID:0702616223
Member:James B Smith (Manager), 24165 W Interstate 10, San Antonio, TX 78257
TIN:30119806567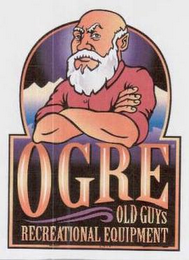 Registration:Aug 21, 2008
State ID:77552994
Reg. number:3849248
Status:700 - Registered
Status date:Sep 21, 2010
Illustration:Drawing or design which also includes word(s)/ letter(s)/number(s)
Attorney:Donald T. Goulart
GOULART & MARGULIS, PC
Ste 11, Boulder, CO 80305
Employee:Andrea R Hack
Goods & Services:The color(s) orange, yellow, black, white, blue, dark grey, light grey, purple, and dark red is/are claimed as a feature of the mark., The mark consists of the wording "ogre old guys recreational...
Owner:Cheatwood, William T, Pmb 205 637B South Broadway, Boulder, CO 80305
1299 Lake Plaza Dr, Colorado Springs, CO 80906
Status:Inactive
Industry:Medical Doctor's Office
Doing business as:Broadmoor Briargate Med Clinic
Phone:(719) 522-1122
Member:John Ogrodnick (Owner, Medical Doctor, inactive)
Englewood, CO · Staten Island, NY
Status:Inactive
Registration:Jan 11, 2011
Addresses:10111 Inverness Main St, Englewood, CO 80112
107 Logan Ave, Staten Island, NY 10301
State ID:E0030822011-1
Business type:Domestic Corporation
Entity State:NV
Members (2):Salvatore Lugo (President, Secretary, Treasurer, inactive)
Paul Janicki (Director, inactive)
Agent:Eastbiz.com, Inc
227 Coyote Cir, El Jebel, CO 81623
Status:Inactive
Industry:Commercial Nonphysical Research
Member:David Ogren (Owner, inactive)
2905 Inca St, Denver, CO 80202
Status:Inactive
Industry:Business Services at Non-Commercial Site, Nonclassifiable Establishments
Member:Benjamin Ogren (Principal, inactive)
947 Tiffany Pl, Longmont, CO 80501
Status:Inactive
Industry:Transportation Services
Member:David Weissman (Principal)