2893 Sunrise Blvd Ste 206, Rancho Cordova, CA 95742
Industry:Other Computer Related Services
Phone:(916) 631-0942, (707) 592-8799
Description:Computer Related Consulting Services
Member:Brad Stumbaugh (CTO)
SIC:7379 - Computer Related Services, Not Elsewhere Classified
Company size:70
8754 Raejean Ave, San Diego, CA 92123
Industry:Ret Auto/Home Supplies, Ret Used Automobiles
Registration:Apr 23, 1997
Phone:(858) 277-4681
State ID:C1907705
Business type:Articles of Incorporation
Member:Robert W. Simmons (President)
Agent:Charles B Pederson
La Jolla, CA 92037 (Physical)
440 E Commonwealth Ave, Fullerton, CA 92832
Categories:Health Care Professionals, Mental Health, Mental Health Counselors, Psychologists
Phone:(714) 526-0758
In practice since:1994
Disciplines:Helping Women Feel Better, Marriage & Family Therapist
Specialties:Adults, Anxiety or Fears, Deciding Whether to Stay or Leave, Depression, Divorce, ...
Products:Individual Therapy
Degree & License:Chapman, MFT29896 California
Sliding scales:NO
Average cost:$150+
Gender:Female
Additional:What to do? Love him or leave him? You once loved him. Now you aren't so sure. Maybe you love him but aren't "in love" with him anymore. Some days it isn't bad and you think you'd like to figure out...
2893 Sunrise Blvd Ste 206, Rancho Cordova, CA 95742
Industry:Computer Software, Software Development
Doing business as:Xanthos Systems LLC
Registration:Jan 13, 2003
State ID:200301310089
Business type:Domestic
Members (3):Jerry L. Rufener (Member)
Glenco Consulting Grp Llc (Member)
Jrc Consulting Group (Member)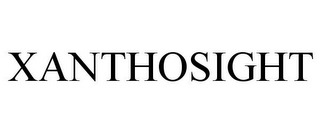 Registration:Sep 3, 2014
State ID:86383921
Status:686 - Published for opposition
Status date:Jan 27, 2015
Illustration:Drawing with word(s)/letter(s)/number(s) in Block form
Attorney:David G. Duckworth
RUSSO & DUCKWORTH, LLP
9090 Irvine Center Dr Fl 2, Irvine, CA 92618
Employee:Charlotte K Corwin
Goods & Services:Dietary and nutritional supplements, namely carotenoids for nutritional purpose, Xantho sight
Owner:Stauber Performance Ingredients, Inc, 4120 North Palm Street, Fullerton, CA 92835
Newport Beach, CA · Palos Verdes Estates, CA · Torrance, CA
Registration:Aug 8, 2005
State ID:78688125
Status:702 - SECTION 8 & 15-ACCEPTED AND ACKNOWLEDGED
Status date:Jan 16, 2015
Illustration:4000
Attorney:Rakesh M. Amin
Employee:Kyle C Peete
Goods & Services:An ingredient from the peel, fruit, or combination of the peel and fruit, derived from Garcinia mangostana (mangosteen) in the form of a dry extract, liquid extract, or powder sold as an integral...
Owners (3):Layn Usa, Inc, 20411 Birch Street Suite 320, Newport Beach, CA 92660
Azile, Llc, PO Box 4327, Rancho Palos Verdes, CA 90274
Mb North America, Suite 225 2780 Skypark Drive, Torrance, CA 90505
1424 Lincoln Blvd, Santa Monica, CA 90401
Status:Inactive
Doing business as:Xanthium Music and Entertainment Corporation (A Calif. Corp.)
Xanthium Music and Entertainment Corporation
Registration:Apr 27, 1987
State ID:01405662
Business type:Articles of Incorporation
Members (4):Music And Entertainment Partners Limited, L.p (Member)
A California Limited Partnership Lincoln Seed Partners (Member)
Music And Entertainment Partners Ii L.p (Member)
Paul Di Franco (President, inactive)
Agent:Arthur M. Katz
2893 Sunrise Blvd, Rancho Cordova, CA 95742
Status:Inactive
Industry:Informat Technol/Ancillary Support Servi
Registration:Aug 23, 2004
State ID:200423910029
Business type:Domestic
Members (3):Jerry L. Rufener (Member, inactive)
J. Michael Allen (Member, inactive)
Jrc Consulting (Member, inactive)
7212 N Warren, Fresno, CA 93711
Status:Inactive
Registration:Dec 31, 1981
State ID:C1099980
Business type:Articles of Incorporation
Member:Richard Kinghorn (President, inactive)
1040 Hamilton Court, Menlo Park, CA 94025
Status:Inactive
Registration:Oct 2, 1995
State ID:C1949766
Business type:Articles of Incorporation
Member:Gilbert Walz (President, inactive)
2730 Gateway Oaks Dr, Sacramento, CA 95833
Status:Inactive
Registration:May 3, 2005
State ID:200513010305
Business type:Domestic
8474 W 3Rd St, Los Angeles, CA 90048
Status:Inactive
Registration:Feb 6, 2007
State ID:200703710117
Business type:Domestic
Agent:A And A Companies, Inc
6211 De Longpre Ave Ste 71H, Los Angeles, CA 90028
Status:Inactive
Registration:Oct 15, 2007
State ID:C3053276
Business type:Articles of Incorporation
Agent:S Dvortsin
Los Angeles, CA 90028 (Physical)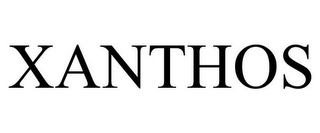 Status:Inactive
Registration:Mar 29, 2013
State ID:85890219
Status:606 - Abandoned - no statement of use filed
Status date:May 26, 2014
Illustration:Drawing with word(s)/letter(s)/number(s) in Block form
Attorney:Gerald L. Robertson
LAW OFFICES OF GERALD L. ROBERTSON & ASS
1110 Castle Oaks Dr, Napa, CA 94558
Employee:Fong Hsu
Goods & Services:Wine
Owner:Balius Cellars, Llc, 2708 Hillside Dr., Burlingame, CA 94010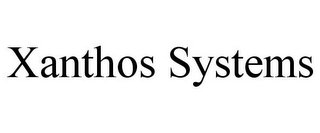 Status:Inactive
Registration:Aug 12, 2005
State ID:78691703
Reg. number:3207619
Status:710 - CANCELLED - SECTION 8
Status date:Sep 20, 2013
Illustration:4000
Employee:Myriah A Habeeb
Goods & Services:"SYSTEMS", providing temporary use of non-downloadable software for use by the insurance industry for risk assessment, risk management and loss prevention
Owner:Xanthos Systems Llc, Suite 206 2893 Sunrise Blvd., Rancho Cordova, CA 95742
Status:Inactive
Registration:Jan 20, 1966
State ID:C0503264
Business type:Articles of Incorporation