Industry:Financial Services, Business Consulting Services, Business Services at Non-Commercial Site, Custom Computer Programing
Doing business as:Vwise
Registration:Dec 26, 2006
Site:vWise.com
Phone:(949) 305-2595
Description:vWise creates powerful rich-media internet SaaS that utilize a proprietary mix of video and interactive technologies to drive desired behaviors. Its revolutionary SmartPlan Enterprise system helps...
Addresses:95 Enterprise, Suite: 350, Aliso Viejo, CA 92656
25 Enterprise, Laguna Beach, CA 92656
26466 La Scala, Laguna Beach, CA 92653
State ID:C2960998
Business type:Articles of Incorporation
Member:Tony Mingo (President, Principal)
Founded:2006
Categories:Internet Service Providers
Company size:11-50 employees
3011 Rancho Vista Blvd, Palmdale, CA 93551
Industry:Dentists
Site:abgd.org
Phone:(661) 266-9785
Description:Http://www.abgd.org/docs/verification.htm.
20925 Brant Ave., Long Beach, CA 90810
Industry:Ret Misc Merchandise
Registration:Apr 15, 1999
Phone:(310) 637-2100
State ID:C2136873
Business type:Articles of Incorporation
Member:Alexandre S. Pegado (President)
1824 Shady Grove Pl, San Jose, CA 95138
Registration:Aug 3, 2005
State ID:C2795665
Business type:Articles of Incorporation
Member:Diana Kazarian (President)
1711 Branham Ln, San Jose, CA 95118
Industry:Investor
3700 Thomas Rd, Santa Clara, CA 95054
Industry:Investor
San Jose, CA · Oakland, CA
Status:Inactive
Industry:Cellular Phone, Cell Phone Service
Doing business as:V-WIRELESS
Registration:Nov 2, 2006
Phone:(408) 238-3999, (510) 268-8399
Addresses:3005 Silver Creek Rd, San Jose, CA 95121
1224 Harrison St, Oakland, CA 94612
State ID:200630610263
Business type:Domestic
Member:Muoi A. Tiet (Member, inactive)
1648 20Th Street, Santa Monica, CA 90404
Status:Inactive
Industry:Business Services, Interior Designers
Doing business as:Vwk Design Consultants
Registration:Nov 13, 2001
Phone:(310) 453-2117
State ID:C2384008
Business type:Articles of Incorporation
Members (2):Jacquelyn Perren (President, inactive)
Jackie Perren (Owner, inactive)
1250 4Th St, Santa Monica, CA 90401
Status:Inactive
Industry:Investments
Registration:Dec 11, 2007
State ID:200734610037
Business type:Foreign
Member:Ralph Finerman (Member, inactive)
Agent:Stanley Maron
Status:Inactive
Registration:Jan 14, 1997
Addresses:1927 Plaza Real, Oceanside, CA 92056 (Physical)
1927 Avenida Plaza Real, Oceanside, CA 92056
State ID:C1998854
Business type:Articles of Incorporation
Member:Renald J. Anelle (President, inactive)
Agent:Renald J Anelle
Oceanside, CA 92056 (Physical)
2049 Century Park E, Los Angeles, CA 90067
Status:Inactive
Industry:Investor
Member:David Neale (Principal, inactive)
215 N Marengo Ave, Pasadena, CA 91101
Status:Inactive
Registration:Jul 22, 1988
State ID:01441578
Business type:Articles of Incorporation
Agent:Stephen Hawkins
60 Cedar Pointe Loop, San Ramon, CA 94583
Status:Inactive
Industry:Business Consulting Services
Status:Inactive
Inactive reason:Merged Out
Registration:Apr 28, 1998
Inactive since:Apr 28, 1998
State ID:2253740
Business type:Unauthorized Business Corporation
VWISE
(trademark)
Laguna Beach, CA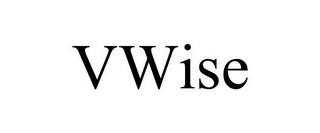 Status:Inactive
Registration:Feb 16, 2007
State ID:77109342
Status:602 - Abandoned-failure to respond or late response
Status date:Nov 5, 2008
Illustration:Drawing with word(s)/letter(s)/number(s) in Block form
Attorney:Vwise Inc
VWISE INC
26466 La Scala, Laguna Hills, CA 92653
Employee:Shaunia P Carlyle
Goods & Services:Providing information in the field of investment via the internet, V wise
Owner:Vwise Inc, 26466 Lascala, Laguna Hills, CA 92653