24225 Garnier St., Torrance, CA 90505
Industry:Defense & Space, Guided Missile/Spc Vhcl-Parts, Space Vehicle Equipment, NEC, Other Guided Missile & Space Vehicle Parts
Doing business as:Hi-Shear Technology Corporation
Hi-Shear Technology Corp
Site:hstc.com
Phone:(310) 784-2100, (310) 326-0797 (Fax), (800) 733-0321 (Free), (310) 325-5354 (Fax), (310) 784-7871
Description:Hi-Shear Technology, part of the Chemring Group, PLC, provides pyrotechnic, mechanical, and electronic products to the aerospace and defense markets in applications where safety, performance and high ...
Members (3):Hubert Timmerman (CTO)
George Trahan (CEO, CTO)
Fredric Silverman (CTO)
SIC:3769 - Guided Missile Space Vehicle Parts and Auxiliary Equipment, Not Elsewhere Classified
SIC6:376999 - Space vehicle equipment, nec
Founded:1950
Categories:Aerospace, Aircraft Modification & Overhaul, Government Contractors
Specialties:Pyrotechnic & Electronic Products
Company size:51-200 employees
2600 Skypark Drive, Torrance, CA 90509
Industry:Hardware, NEC
Registration:Jul 6, 1973
Phone:(310) 326-8110, (310) 784-4044, (310) 784-4144 (Fax)
Description:Hardware Manufacturing
State ID:C0702226
Entity State:DE
Members (8):Pete Sapon (CTO)
Silvia Vandusen (Human Resources Benefits Director)
Leon Piper (Marketing Director)
Tammy King (Human Resources Benefits Director)
Josee Martin (Manager)
...
Agent:C T Corporation System
Los Angeles, CA 90017 (Physical)
SIC:3429 - Hardware, Not Elsewhere Classified
SIC6:345200 - Manufacturer of fasteners
Categories:Rivets
Products:Coatings, Corporate Services, Fasteners, Installations, Site Preparation, ...
Company size:999
1811 Knoll Drive, Ventura, CA 93003
Industry:Pizzeria Chain
Doing business as:Hishmeh Enterprises
Registration:Dec 16, 1999
Phone:(805) 650-9946, (805) 650-9301 (Fax)
State ID:C2151962
Business type:Articles of Incorporation
Member:Essam Hishmeh (President)
Agent:Nicola Hishmeh
Ventura, CA 93003 (Physical)
Categories:Bar & Grill Restaurants, Burger Restaurants, Family Restaurants, Mexican Restaurants, Southwestern Restaurants
72608 El Paseo, Palm Desert, CA 92260
Industry:Dentists, Gas Leak Repair, Plumbing, Drain Cleaning, Sewer Cleaning, ...
Phone:(760) 340-9645
Description:Http://www.abgd.org/docs/verification.htm.
3940 South Bristol Street Suite 112, Santa Ana, CA 92704
Industry:Nonclassifiable Establishments
Registration:Aug 20, 1991
State ID:C1696838
Business type:Articles of Incorporation
Member:Tsukasa Sasaki (President)
20976 Golden Triangle Rd, Saugus, CA 91350
Site:hstc.com
Phone:(661) 259-6483
Member:Chuck Baker (Manager)
SIC:3769 - Guided Missile Space Vehicle Parts and Auxiliary Equipment, Not Elsewhere Classified
Company size:1
Los Angeles, CA · Chicago, IL
Registration:Sep 17, 1984
State ID:73499692
Status:800 - Registered and renewed
Status date:Aug 22, 2014
Illustration:Typeset: Word(s)/letter(s)/number(s)
Attorney:Daniel M. Cislo, Esq
CISLO & THOMAS LLP
12100 Wilshire Blvd. Suite 1700, Los Angeles, CA 90025
Employee:Jessie N Roberts
Goods & Services:Aerosol glass cleaner and glass cleaner concentrate, High-sheen
Owners (2):C.r. Laurence Co., Inc, 2503 East Vernon Avenue, Los Angeles, CA 90058
Sommer And Maca Industries, Inc, 5501 West Ogden Avenue, Cicero, IL 60804
Irvine, CA · Bannockburn, IL · Evanston, IL
Registration:Mar 22, 1982
State ID:73355677
Status:800 - Registered and renewed
Status date:May 7, 2013
Illustration:Typeset: Word(s)/letter(s)/number(s)
Attorney:Michael Crapenhoft
Edwards Lifesciences LLC
One Edwards Way, Irvine, CA 92614
Goods & Services:Thermodilution catheter
Owners (3):Edwards Lifesciences Corporation, C/O Tm Admin, Legal Dept. One Edwards Way, Irvine, CA 92614
Baxter International, Inc, One Baxter Parkway, Deerfield, IL 60015
American Hospital Supply Corporation, One American Plz., Evanston, IL 60201
2600 Skypark Dr, Torrance, CA 90505
Status:Inactive
Registration:Apr 15, 1994
State ID:C1886652
Entity State:DE
Agent:Jean-Francois Micheletti
Torrance, CA 90505 (Physical)
2830 Lomita Blvd, Torrance, CA 90509
Status:Inactive
Registration:Feb 28, 1955
State ID:C0298816
2600 Skypark Dr, Torrance, CA 90509
Status:Inactive
Registration:Jul 13, 1977
State ID:C0798722
Agent:Paul Grossman
Torrance, CA 90509 (Physical)
599 S Barranca Ave #100, Covina, CA 91723
Status:Inactive
Registration:Mar 4, 1999
State ID:C2103462
Business type:Articles of Incorporation
Member:James Shigeo Hishinuma (President, inactive)
Agent:Emma Hishinuma
Chino Hills, CA 91709 (Physical)
134 Davis St, Santa Paula, CA 93060
Status:Inactive
Registration:Apr 15, 1993
State ID:199310600011
Business type:Domestic
Member:Mitri Hishmeh (Member, inactive)
Status:Inactive
Registration:Jan 14, 1966
State ID:C0502979
Status:Inactive
Registration:Feb 10, 2002
State ID:78107857
Reg. number:2733468
Status:710 - Cancelled - section 8
Status date:Feb 6, 2010
Illustration:Typeset: Word(s)/letter(s)/number(s)
Employee:Cimmerian Coleman
Goods & Services:Clothing items, namely, aprons, shorts, and pants, His hers mine
Owner:Minna's Cottage, Llc, 12754 Shadowline Street, Poway, CA 92064
Correspondent:Neal R. Goldsmith
12754 Shadowline Street, Poway, CA 92064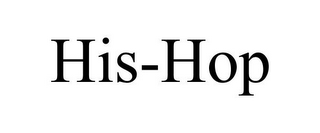 Status:Inactive
Registration:Jan 9, 2008
State ID:77367114
Status:606 - Abandoned - no statement of use filed
Status date:Mar 23, 2009
Illustration:Drawing with word(s)/letter(s)/number(s) in Block form
Employee:Meghan M Reinhart
Goods & Services:Multimedia entertainment services in the nature of recording, production and post-production services in the fields of music, video, and films
Owner:Jeffrey Scott Julian, 3410 Gila Dr., San Jose, CA 95148
Correspondent:Jeffrey Scott Julian
3410 Gila Dr, San Jose, CA 95148