Glendale, CA · Simi Valley, CA
Industry:Entertainment Services
Registration:Jun 15, 2012
Addresses:100 W Broadway, Glendale, CA 91210
1631 E Jefferson Way, Simi Valley, CA 93065
State ID:201216810917
Business type:Domestic
Members (2):Alicia Lynn Barbachano (Managing Member)
Louis Nathan (Managing Member)
Agent:Devin Barbachano
4717 Avenue C, Torrance, CA 90505
Industry:Online Clothing for Women, Gasoline Service Station
Registration:Mar 23, 2010
State ID:201008810132
Business type:Domestic
Members (2):Kevin Aguirre (Member)
Kerri Aguirre (Member)
41 Acropolis Aisle, Irvine, CA 92614
Registration:Sep 23, 2013
State ID:201326810204
Business type:Domestic
Members (2):Mandy Vaughan (Member)
Diane Vaughan (Member)
Agent:Legalzoom.com, Inc
402 Ingalls St, Santa Cruz, CA 95060
Site:fearlessdesign.com
Oakland, CA · New York, NY
Industry:Gasoline Service Station
Addresses:11930 Skyline Blvd, Oakland, CA 94619
8 E 127Th St, New York, NY 10035
Member:Jacqueline Wales (Principal)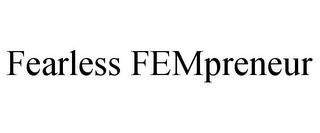 Registration:Nov 9, 2012
State ID:85776294
Status:700 - Registered
Status date:Jul 2, 2013
Illustration:Drawing with word(s)/letter(s)/number(s) in Block form
Employee:John M Gartner
Goods & Services:Conducting workshops and seminars in the field of business and life; professional coaching services in the field of business and life
Owner:Liddy, Susan, 344 Bella Vista Avenue, Los Gatos, CA 95032
Correspondent:Susan Liddy
344 Bella Vista Ave, Los Gatos, CA 95032
Registration:Oct 31, 1994
State ID:74592911
Reg. number:1996125
Status:800 - Registered and renewed
Status date:Jul 9, 2009
Illustration:Typeset: Word(s)/letter(s)/number(s)
Attorney:James L. Scott
Warner Norcross & Judd LLP
111 Lyon Street Nw, Grand Rapids, MI 49503
Employee:Catherine K Krebs
Goods & Services:"factory", Wearing apparel, namely t-shirts, shirts, shorts, pants, sweat shirts, sweat pants, hats, visors, shoes, sandals, and belts
Owners (4):No Fear International Limited, Brook Park East, Unit A, Shirebrook, United Kingdom
No Fear Usa Limited, Unit A, Brook Park East, Shirebrook, United Kingdom
Simo Holdings, Inc, 1812 Aston Avenue, Carlsbad, CA 92008
No Fear, Inc, 2251 Faraday Ave., Carlsbad, CA 92008
255 Beverly Dr, San Carlos, CA 94070
Status:Inactive
Industry:Mountain Bike Fenders and Accessories
Registration:Feb 25, 2003
State ID:200305610121
Business type:Domestic
Member:Barbara Ann Fears (Member, inactive)
Status:Inactive
Industry:Business Services
Registration:Oct 22, 2008
Addresses:292 Avenida Del Recreo, Ojai, CA 93023 (Physical)
559 W Ojai Ave, Ojai, CA 93023
State ID:C3166777
Business type:Articles of Incorporation
Members (2):Debra Thorsen (President, inactive)
Debra Lea Pitcher (President, inactive)
4205 W Iris Ave, Visalia, CA 93277
Status:Inactive
Industry:Whol Farm Product Raw Materials
Member:Jaimie Percival (Principal)
2018 Lomita Blvd, Lomita, CA 90717
Status:Inactive
Industry:Gasoline Service Station
680 Mission St, San Francisco, CA 94105
Status:Inactive
Industry:Gasoline Service Station, Nonclassifiable Establishments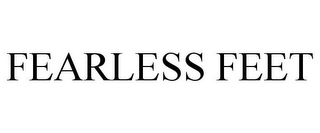 Status:Inactive
Registration:Oct 27, 2010
State ID:85163083
Status:602 - Abandoned-failure to respond or late response
Status date:Sep 6, 2011
Illustration:Drawing with word(s)/letter(s)/number(s) in Block form
Attorney:Christian T. Martin
17056 Livorno Dr, Pacific Palisades, CA 90272
Employee:John E Michos
Goods & Services:Insoles; insoles for footwear
Owner:Andevo, Llc, 2315 Grandview Avenue, Manhattan Beach, CA 90266
Status:Inactive
Registration:Jul 21, 1997
State ID:75327331
Reg. number:2176874
Status:710 - Cancelled - section 8
Status date:May 2, 2009
Illustration:Typeset: Word(s)/letter(s)/number(s)
Attorney:Kit M Stetina
Employee:Irene D Williams
Goods & Services:"factory", Retail store services featuring wearing apparel
Owner:No Fear, Inc, 2251 Faraday Avenue, Carlsbad, CA 92008
Correspondent:No Fear, Inc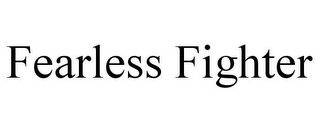 Status:Inactive
Registration:Feb 23, 2007
State ID:77114188
Status:604 - Abandoned - after inter-partes decision
Status date:Apr 9, 2008
Illustration:Drawing with word(s)/letter(s)/number(s) in Block form
Attorney:Don Liggett
Employee:William T Verhosek
Goods & Services:Bermuda shorts; board shorts; boxer shorts; caps; caps with visors; gym shorts; hats; knitted caps; polo shirts; shirts; short-sleeved or long-sleeved t-shirts; skull caps; sport shirts; sports...
Owner:Don Liggett, 100 American Way, Vacaville, CA 95687
Status:Inactive
Registration:May 10, 2005
State ID:78626208
Status:606 - ABANDONED - NO STATEMENT OF USE FILED
Status date:May 24, 2007
Illustration:4000
Employee:Tejbir Singh
Goods & Services:"FAT-LOSS", Weight reduction diet planning and supervision services
Owner:Martello, Matthew P, PO Box 581, Concord, CA 94522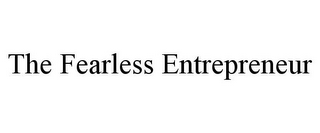 Status:Inactive
Registration:Apr 19, 2006
State ID:78865315
Reg. number:3208855
Status:710 - CANCELLED - SECTION 8
Status date:Sep 20, 2013
Illustration:4000
Attorney:Neil E. Taxy
Employee:Russ Herman
Goods & Services:"ENTREPRENEUR", Personal coaching services for individuals and business owners in the field of entrepreneurship featuring face-to-face instruction in business development, business growth and...
Owner:Sireno, Starla, 111 West Street, Sausalito, CA 94965