Industry:Memorial Planning Service
Registration:Aug 20, 2012
State ID:073-727
Business type:Domestic Corporation
Formation place:Mobile County
Members (3):Legalzoom.com Inc (Incorporator), Glendale, CA 91203 (Physical)
Mckenzie Marie (Director), Mobile, AL 36605 (Physical)
Patti Naylor (Director), Mobile, AL 36605 (Physical)
Industry:Media Interaction Between Health Care Providers & Patients
Registration:Jun 13, 2013
State ID:281-360
Business type:Domestic Limited Liability Company
Formation place:Limestone County
Members (4):Jorge Eliecer Barrios Villafane (Manager), Athens, AL 35613 (Physical)
Jorge Diaz Janica (Manager), Saint Petersburg, FL 33716 (Physical)
Valerie Reinthaler (Manager), Sarasota, FL 34232 (Physical)
Jairo Diaz Janica (Organizer)
Agent:Jorge E Barrios Villafan
Athens, AL 35613 (Physical)
Industry:Any Lawful Activity
Registration:May 22, 1996
State ID:179-846
Business type:Domestic Corporation
Formation place:Jefferson County
Member:Walton E Iii Williams (Incorporator)
Agent:David Mitchell
Birmingham, AL 35205 (Physical)
Industry:Buy/sell/manage/maintain/rent Residential Property
Registration:Sep 17, 2008
State ID:258-710
Business type:Domestic Corporation
Formation place:Madison County
Member:Mohammed R Araiinejad (Incorporator)
Industry:Internet/ecommerce Marketing/database/related Supply/logistical
Registration:May 11, 2009
State ID:433-721
Business type:Domestic Limited Liability Company
Formation place:Jefferson County
Member:Lhbp Llc (Member)
Agent:Lisa H Baker Pugh
Birmingham, AL 35210 (Physical)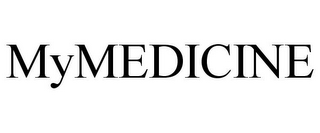 Registration:Dec 23, 2013
State ID:86151613
Status:630 - New application - record initialized not assigned to examiner
Status date:Dec 26, 2013
Illustration:Drawing with word(s)/letter(s)/number(s) in Block form
Attorney:Jon E. Holland
MAYNARD COOPER & GALE, PC
655 Gallatin Street Sw, Birmingham, AL 35203
Goods & Services:Production and marketing of comprehensive medication reconciliation reports for pharmacogenetic and pharmacogenomic testing
Owner:Genopath Medical, Llc, C/o Jason Stuckey 300 Cahaba Park Circle, Suite 100, Birmingham, AL 35242
Registration:Dec 23, 2013
State ID:86151621
Status:630 - New application - record initialized not assigned to examiner
Status date:Dec 26, 2013
Illustration:Drawing with word(s)/letter(s)/number(s) in Block form
Attorney:Jon E. Holland
MAYNARD COOPER & GALE, PC
655 Gallatin Street Sw, Huntsville, AL 35801
Goods & Services:Production and marketing of comprehensive medication reconciliation reports for pharmacogenetic and pharmacogenomic testing
Owner:Genopath Medical, Llc, C/o Jason Stuckey 300 Cahaba Park Circle, Suite 100, Birmingham, AL 35242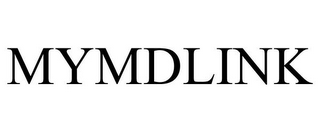 Registration:Aug 7, 2014
State ID:86359724
Status:686 - Published for opposition
Status date:Jan 27, 2015
Illustration:Drawing with word(s)/letter(s)/number(s) in Block form
Attorney:Frank M. Caprio
BRADLEY ARANT BOULT CUMMINGS LLP
200 Clinton Ave W Ste 900, Huntsville, AL 35801
Employee:Keri H Cantone
Goods & Services:Computer software application for allowing communication among and between physicians and patients, and for communicating via voice, data, and video; all of the foregoing not run on or with medical...
Owner:Barrios, Jorge E, 14263 Muirfield Drive, Athens, AL 35613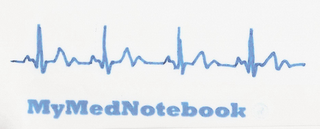 Registration:Jun 24, 2010
State ID:85071014
Reg. number:3914406
Status:700 - Registered
Status date:Feb 1, 2011
Illustration:Drawing or design which also includes word(s)/ letter(s)/number(s)
Employee:Jill I Prater
Goods & Services:The color(s) blue is/are claimed as a feature of the mark., The mark consists of the representation of a heartbeat in blue above the terms "mymednotebook" also in blue., Personal medical record book...
Owner:Robinett, Mary L, 13438 Morning Glory Drive, Athens, AL 35613
Correspondent:Mary L. Robinett
13438 Morning Glory St, Athens, AL 35613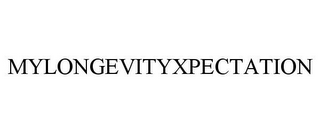 Registration:Oct 29, 2014
State ID:86438501
Status:641 - Non-final action - mailed
Status date:Feb 26, 2015
Illustration:Drawing with word(s)/letter(s)/number(s) in Block form
Attorney:Timothy A. Bush, Esq
SIROTE & PERMUTT, PC
2311 Highland Ave S, Birmingham, AL 35205
Employee:Brian P Callaghan
Goods & Services:Providing an estimate of an individual's life expectancy based upon his or her unique medical and health data; tracking the progress of an individual's estimated life expectancy over an extended...
Owner:Longevity Quest, Inc, 200 Union Hill Drive, Ste. 101, Birmingham, AL 35209
Status:Inactive
Industry:Deal In Stocks, Bonds, Etc.
Registration:Nov 8, 1973
State ID:767-927
Business type:Domestic Corporation
Formation place:Jefferson County
Members (3):Randall J Young (Incorporator)
Robert Earl Mccain (Incorporator)
Earl C Mccain (Incorporator)
Canceled Date:Feb 3, 1976
2110 Calhoun Dr, Gadsden, AL 35903
Status:Inactive
Industry:Franchisor of Ret Grocery Stores
Status:Inactive
Industry:Financial Adiministrative Services Propose To Pursue 3-Party Adm
Registration:Jun 6, 1984
State ID:903-231
Business type:Foreign Corporation
Formation place:Connecticut
Agent:C T Corporation System
Montgomery, AL 36104 (Physical)
Canceled Date:Mar 1, 2004
Service of process:2100 E GRAND AVE EL SEGUNDO, CA 90245
Status:Inactive
Registration:Mar 15, 2005
State ID:78587401
Status:602 - ABANDONED-FAILURE TO RESPOND OR LATE RESPONSE
Status date:May 10, 2006
Illustration:3000
Employee:Kelly Choe
Goods & Services:The color(s) green, blue and turquoise is/are claimed as a feature of the mark., Educational and motivational services in a variety of health and lifestyle topics related to preventive and...
Owner:Day, Caroline J, 1864 Gaineswood Place, Tuscaloosa, AL 35406
Status:Inactive
Registration:Apr 28, 2006
State ID:78872464
Reg. number:3312098
Status:710 - CANCELLED - SECTION 8
Status date:May 23, 2014
Illustration:4000
Employee:Dannean Hetzel
Goods & Services:Secure online storage of electronic media, namely, personal medical data, MY MEDICAL SAFE
Owner:Websafe, Inc, PO Box 530950, Birmingham, AL 35253
Industry:Mobile Phone Applications, Business Services at Non-Commercial Site
Registration:Mar 12, 2013
Addresses:Pelham, AL 35124 (Physical)
2521 Chandawood Ln, Pelham, AL 35124
State ID:277-556
Business type:Domestic Corporation
Formation place:Montgomery County
Members (2):Chris Mershon (Incorporator), Las Vegas, NV 89119 (Physical)
Daniel Boyd (Director), Pelham, AL 35124 (Physical)
Agent:Incorp Services Inc
Montgomery, AL 36111 (Physical)