Industry:Automotive Repair, Car Inspections, Radiator Service, Auto Repair, Transmission Repair
Registration:2005
Phone:(256) 494-1785
Description:ASE certafied Master machanic. We accepted cash, checks, debit cards and credit cards.
Addresses:5518 Main St, Gadsden, AL 35903
6670B Us Highway 278 E, Gadsden, AL 35903
Members (2):Steve Conderse (Owner)
Steve Converse
Licensed:Yes
Service area:Hokes Bluff and surrounding area
Senior discount:10%
Excluded services:We do not offer body work, tire repair or alingments.
Categories:Auto Service & Repair
Warranties:Yes
Open Hours:Mon 08.00 AM - 05.00 PM, Tue 08.00 AM - 05.00 PM, Wed 08.00 AM - 05.00 PM, Thu 08.00 AM - 05.00 PM, Fri 08.00 AM - 05.00 PM, ...
Products:Maintenance
Certifications:ASE Certified
4542 S State Highway 109, Slocomb, AL 36375
Categories:Bars & Pubs, Karaoke Clubs, Nightclubs, Pubs, Sports Bars
Site:mybrothersplaceon109.com
Phone:(334) 792-2840
Ownership:Locally owned, Family Owned
In business since:2014
Areas served:Nationwide
Customers served:Residential, Commercial, Industrial
Payment options:American Express, Carte Blanche, Cash, Debit Cards, Diner's Club, ...
Languages:Spanish
Open Hours:Mon 04:00 PM-12:00 AM, Wed 04:00 PM-02:00 AM, Thu 04:00 PM-02:00 AM, Fri 04:00 PM-02:00 AM, Sat 12:00 PM-02:00 AM, ...
Industry:Est Co-Operating Partnerships Between Church/business Entities
Registration:May 8, 2001
State ID:554-562
Business type:Domestic Non-Profit Corporation
Formation place:Talladega County
Members (7):Kris F Erskine (Incorporator)
Raymond Evans (Incorporator)
Charles Daniel (Incorporator)
Stanley Chatman (Incorporator)
Melvin Wright (Incorporator)
...
Industry:Provide Safe & Nurturing Group Homes For Various Sections
Registration:Sep 4, 2014
State ID:317-752
Business type:Domestic Limited Liability Company
Formation place:Mobile County
Members (3):George H Moore (Organizer), Mobile, AL 36617 (Physical)
Andrea Hudson (Organizer), Mobile, AL 36617 (Physical)
Lester Smith (Organizer), Mobile, AL 36617 (Physical)
Industry:Wholesale Bakery Distribution
Registration:Dec 13, 2006
State ID:250-247
Business type:Domestic Corporation
Formation place:Montgomery County
Member:Jose Mojica (Incorporator)
Agent:Steven Rex Weaver
Decatur, AL 35601 (Physical)
Industry:Operate/manage/improve/buy/sell/lease Real Estate
Registration:Nov 9, 2007
State ID:412-415
Business type:Domestic Limited Liability Company
Formation place:Jefferson County
Member:John Bahakel (Member)
Industry:Personal Home Care To Individuals With Intellectual Disabilities
Registration:Nov 14, 2014
State ID:322-643
Business type:Domestic Limited Liability Company
Formation place:Madison County
Members (2):Steven G Whipple (Manager), Huntsville, AL 35808 (Physical)
Francenia R Whipple (Manager), Huntsville, AL 35808 (Physical)
Registration:Sep 2, 1987
State ID:119-342
Business type:Domestic Corporation
Formation place:Jefferson County
Members (2):Vickie S Allen (Incorporator)
Kellie Grill (Incorporator)
Industry:Charitable/educational/scientific Purposes
Registration:Mar 6, 2012
State ID:044-497
Business type:Domestic Non-Profit Corporation
Formation place:Calhoun County
Members (2):Kyrus Body (Incorporator), Anniston, AL 36207 (Physical)
Thelma Rowden (Director)
Largo, FL · Pinellas Park, FL · Abel, AL
Status:Inactive
Industry:Business Services at Non-Commercial Site, Nonclassifiable Establishments
Inactive reason:Admin Dissolution For Annual Report
Registration:Apr 5, 2011
Inactive since:Sep 28, 2012
Addresses:7360 Ulmerton Rd Unit 3 D, Largo, FL 33771 (Physical)
6015 113Th Ave N, Pinellas Park, FL 33782
247 County Road 929, Abel, AL 36258
State ID:P11000033321
Business type:Florida Profit Corporation
Members (2):Jo C Valenciano (Principal, President, inactive), 7360 Ulmerton Rd, Largo, FL 33771 (Physical)
Mel Hicks (President, Vice President, inactive), 7360 Ulmerton Rd, Largo, FL 33771 (Physical)
Agent:Jo Valenciano
7360 Ulmerton Rd, Largo, FL 33771 (Physical)
EIN:NO-NE
Status:Inactive
Industry:To Sell Printing Services/products
Registration:Apr 8, 2005
State ID:462-819
Business type:Domestic Limited Liability Company
Formation place:Elmore County
Member:Sonya D Marble (Member)
Canceled Date:Aug 17, 2010
125 Robin St, Calera, AL 35040
Status:Inactive
Industry:Nonclassifiable Establishments
Member:Hunter Lawley (Principal, inactive)
4585 Bud Holmes Rd, Pinson, AL 35126
Status:Inactive
Industry:Nonclassifiable Establishments
Member:Jeanette Herndon (Principal, inactive)
1992 Lincoln Rd, Highland Lake, AL 35121
Status:Inactive
Industry:Nonclassifiable Establishments
6112 Trent Dr Nw, Huntsville, AL 35810
Status:Inactive
Industry:Nonclassifiable Establishments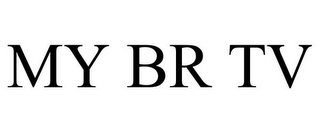 Status:Inactive
Registration:Mar 20, 2007
State ID:77135587
Reg. number:3347673
Status:710 - Cancelled - section 8
Status date:Jul 11, 2014
Illustration:Drawing with word(s)/letter(s)/number(s) in Block form
Attorney:Jayne Conway Hunter
Nexsen Pruet
227 West Trade Street, Charlotte, NC 28202
Employee:Dawna Beryl Gardner
Goods & Services:"br tv", Television broadcasting, My baton rouge's tv
Owner:Raycom Media, Inc, 201 Monroe Street, 20Th Floor, Montgomery, AL 36104